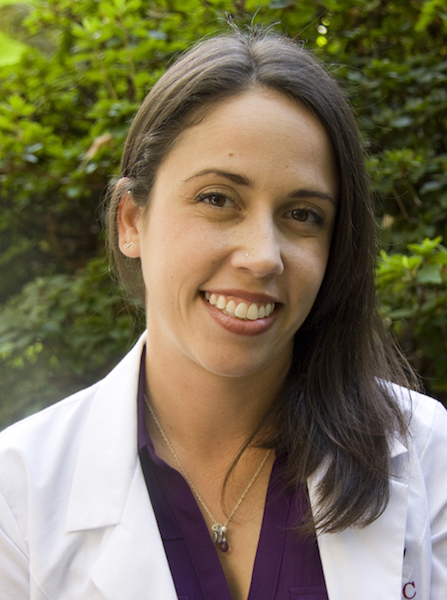 Every day I have the joy and pleasure of getting to know patients that come through our door. They invite me into their world by sharing their stories and offering up a glimpse into who they are. I would like to return the favor and share my story and how it is I came to be here at Namaste Integrative Medicine.
I would like to say that not only did I choose chiropractic, but that it chose me. Chiropractic has been a part of my life since before I was born. I have had the good fortune of having an aunt who is a chiropractor who has adjusted me since I was 6 weeks old. She has been one of the most influential people in my life regarding my decision to become a chiropractor. Her love and knowledge of the human body inspired me and still does to this day. I have seen and felt the awesome possibilities that come with receiving chiropractic care and now I have the opportunity to experience those miracles every day through my patients.
So how did I come to be in Portland, you might be asking? I am originally from Atlanta, Georgia where I spent most of my life. I did spend 5 lovely years in Kentucky where I received my Bachelors in Psychology as well as competing in the horse world. After much thought and consideration, I moved back to Georgia where I would receive my degree in Chiropractic from Life University.
With graduation close at hand, I had to start making a decision as to where I wanted to practice. As much as I loved the idea of working with my aunt, I felt like it was once again time to leave Georgia and head out West. I packed the U-Haul to the brim and loaded my cat and dog up and headed out to Oregon. Moving to Portland has been a dream of mine since before I graduated undergrad and I was thrilled to finally have that opportunity.
I was greeted with open and loving arms at Namaste Integrative Medicine and I could not have asked for a better home. I absolutely love coming to work everyday and having the opportunity to see people start thriving and getting back the life they deserve. I feel lucky to have the chance to be a part of my patient's health and healing process. It is my promise and goal to give my patients the best care that I can possibly give because I believe everyone deserves that gift of a happy and healthy life.
I have had the immense pleasure and joy to work with expectant mothers to grandmothers and their grandchildren. The body amazes me every with its profound capabilities and possibilities. My patients inspire me everyday and remind me that nothing is impossible. I, like many of my patients, have had many of my own health struggles and through chiropractic, I have been able to relieve myself from many of the medications I was once prescribed for various health reasons.
I have dedicated my life to helping others and learning every day how to better help and serve them the best way possible. I believe it is vital for one's health to not just focus on one's body but to also take care of the mind and spirit with the use of chiropractic care, nutrition and by letting go of emotional stressors. Through this integration I believe anything is possible. I continue to learn every day and each patient teaches me something new and for that I am eternally grateful.
With love and gratitude,
Dr. Raleigh Warren, D.C.